Byggelit – a secure supplier of flexible products for sustainable construction.
With a flexible production of smart and well-designed products, Byggelit can deliver phasing disc-based products to both new production of houses and premises, renovation, industry and major construction projects. With several products that are all Nordic Ecolabelled, FSC labeled and recommended by Svensk Byggvarubedömning, Byggelit can also contribute to a more sustainable construction for both you and the environment.
Byggelit AB has worked with MaintMaster for five years. Time for us to visit! This time it was a phone call to hear how it's going and to get better insight into how our software is used in the real world. David from MaintMaster is asking questions to Linus Skyttner who is responsible for mechanical maintenance.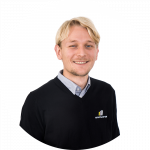 You've been using MaintMaster for 5 years. Why did you choose MaintMaster?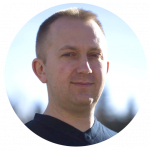 When we chose a maintenance software, it was the graphical interface that we were most fond of. Being able to image-navigate makes it easy to create a fault report for the operators. The operators are our extended arm in the maintenance department. Without their information, we cannot do our job very well.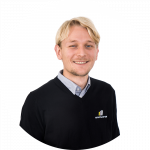 Was it difficult for operators to report faults before MaintMaster?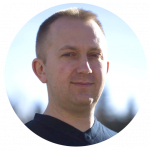 The information chain between maintenance and operators is broken if you don't work in the same system. It is the maintenance planner who should be the goalkeeper, see the big picture and distribute the jobs. If three handwritten notes, two emails and something through the maintenance system comes in, how does he prioritize then and where does the information come from? That is precisely the benefit of having the entire reporting chain under one roof. It is the solution to be able to make a sensible assessment as a maintenance coordinator. Is there a panic with this or can we postpone it?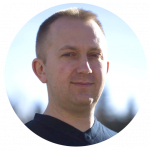 The system itself does not solve any job, but it is used to get more out of the staff by putting the jobs in the right place to start with. That's why it's so important to be able to report errors easily. It's enough if they push in a picture and type "Broken"– the rest will work out.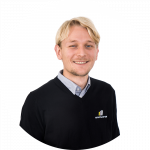 What was your experience five years ago when you were going to get MaintMaster up and running?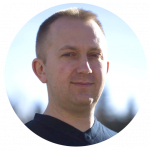 We worked a lot with our implementation consultant. Even back then we had a lot of documentation about our machines and plants. But in the process, we created a lot of new material. We created all our Objects, we set up an image archive and created object cards based on it.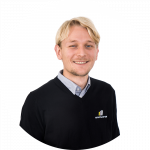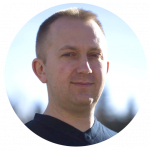 It is, of course, work that needs to be done and it is also quite a heavy job. At the same time, a good way to reset and think over – you crawl through your processes and see things that you will benefit from in the future. The thing that you should be careful about is that all positions, object cards, and so on, fall into the order and number of the production line. The most important thing is that those who work in production recognize their own structure, you should structure the whole system according to the production department so that they can report correctly – we have succeeded in that very well.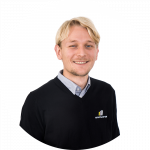 Which functions of MaintMaster do you use the most?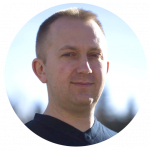 I can only answer the question from the perspective of my department. I know that electricians use spare-part management but in my case its mainly the reporting and plant tree. Another important use for me is planned downtimes. The time when the production is not running should be planned so that we use it well. We ourselves have some different priorities in MaintMaster that we use to plan our repair stops, summer stops and so on.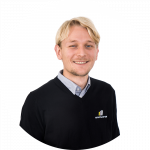 Do you use MaintMaster data for investment decisions?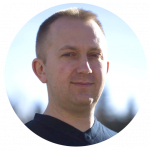 Yes, we keep track of top 5 objects that break most often and analyze the material that goes into repairing these. This way we clearly see investment needs or renovation needs in our facilities. Through our efforts and the things we do, this changes sometimes. After a certain amount of time, it becomes another object that ends up on top.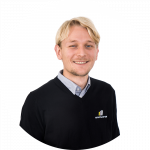 How does the production staff respond to the requirement that they should start using MaintMaster?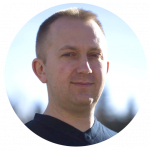 This is a funny question that depends very much on the generation. We are far out in in the woods of the north of Sweden. There are both people who are very well connected and others who refuse to. Luckily, it is usually the case that when someone who refuses to be connected gets a problem, they can take it up with their shift so that someone else can report instead. Nine times out of ten, there's someone who can do the fault report. There are also those who use the MaintMaster app in their phone and report with a picture. It is really the most desirable. We have the full range of digitalization in the company. We are always promoting the idea that it doesn't matter what and how well-structured people report but THAT they report – send in something and we can do our best with it and search further.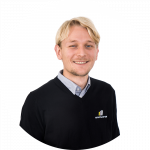 If you were to give a tip to a customer who is implementing MaintMaster right now. What would that be?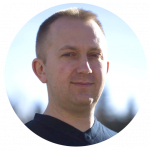 Two things that are important: One: Bring employees from production to input preventive maintenance records so they learn to work in the system, – it works well when you still are in the introduction period.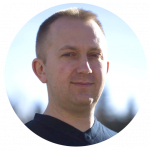 The second: Keep a good structure in the plant tree so that it is correct and that it follows the flow of the production department. Later you can always expand it but it is important that I am, as a maintenance coordinator, are in close contact with the operators and understand them well. "The more the operators know what information I need, the better they can serve me ready-made tasks.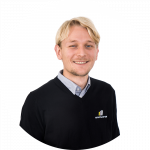 Thanks for the tipps, Linus. We wish continued good work with MaintMaster and the maintenance business.